Many questions and answers about touring
Posted on:

25 February 2015

By:

Eileen Möller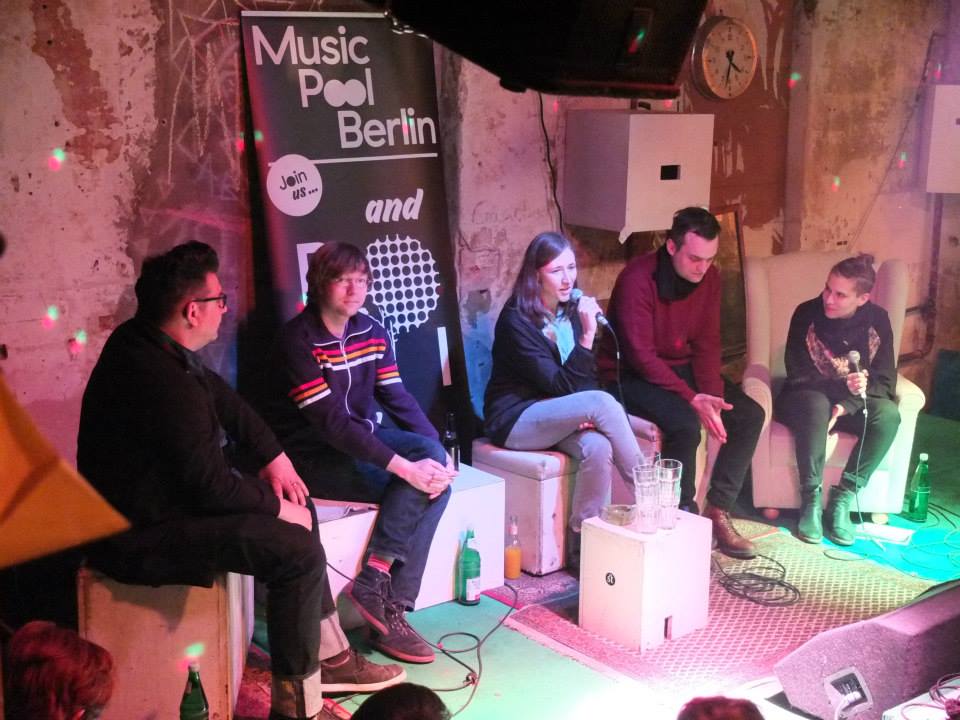 The topic of tourbooking brought about 90 interested people on tuesday evening to Antje Öklesund in Friedrichshain. Four knowledged bookers answered many different questions on the panel from the audience. Primarily first steps that needed to be taken to get bookings were discussed and answered. Questions like: How do I get gigs outside of Berlin especially in small towns? How do I find the right club, youth centrum or right promoter for myself and my music? How do I convice local promoters from my music?, were pretty interesting for the crowd. As well as detailed questions about deals with local promoters and how to even get a promoters interested in my band, were questions asked many times.
The four bookers gave tips and shared different experiences. "Best is to build up a little scene and structures, become friends with other musicians, promoters or even fans, which could help you arrange a concert or else. In order to work in those networks and build from that onwards..." said Artur from Audiolith.
Sebastian from Paper and Iron Booking told- "in the past I saw a tour with my bands often as a tourcation ( tour+ vacation). We did a little 2 week tour around Italy or south of Germany. We got to know new interesting people and just had fun and did not have the expectation to earn a lot of money, but rather learn and experience a new situation together..."
Franziska from Powerline answered to the question on how to get a booking agency: "I wonder why Bands do not put more effort into an application. For one thing most of the bands applying to be in our roster do not even fit there. You gotta check that out before you even apply. On the other hand they just send an email and do not check up and call in..."
Mutti from Mutti's Booking said to that- "I find it important that bands need to take their first steps by themselves." He adviced the musicians for applications: " Put good arguments in the mail- for example, if you have a video with a lot of clicks on YouTube, or many Facebook fans- expose that first, for the promoters to see, that you achieved something already."
There were way to many questions to even be answered on the podium. Therefore talks went on for a while in little groups, backgrounded with music from monophonic. We were happy to have some other booker colleauges in the audience who shared their experiences later on as well.
Here are some impressions: