"Three Cities: International Commission" performing in Berlin
Posted on:

19 April 2018

By:

musicpool intern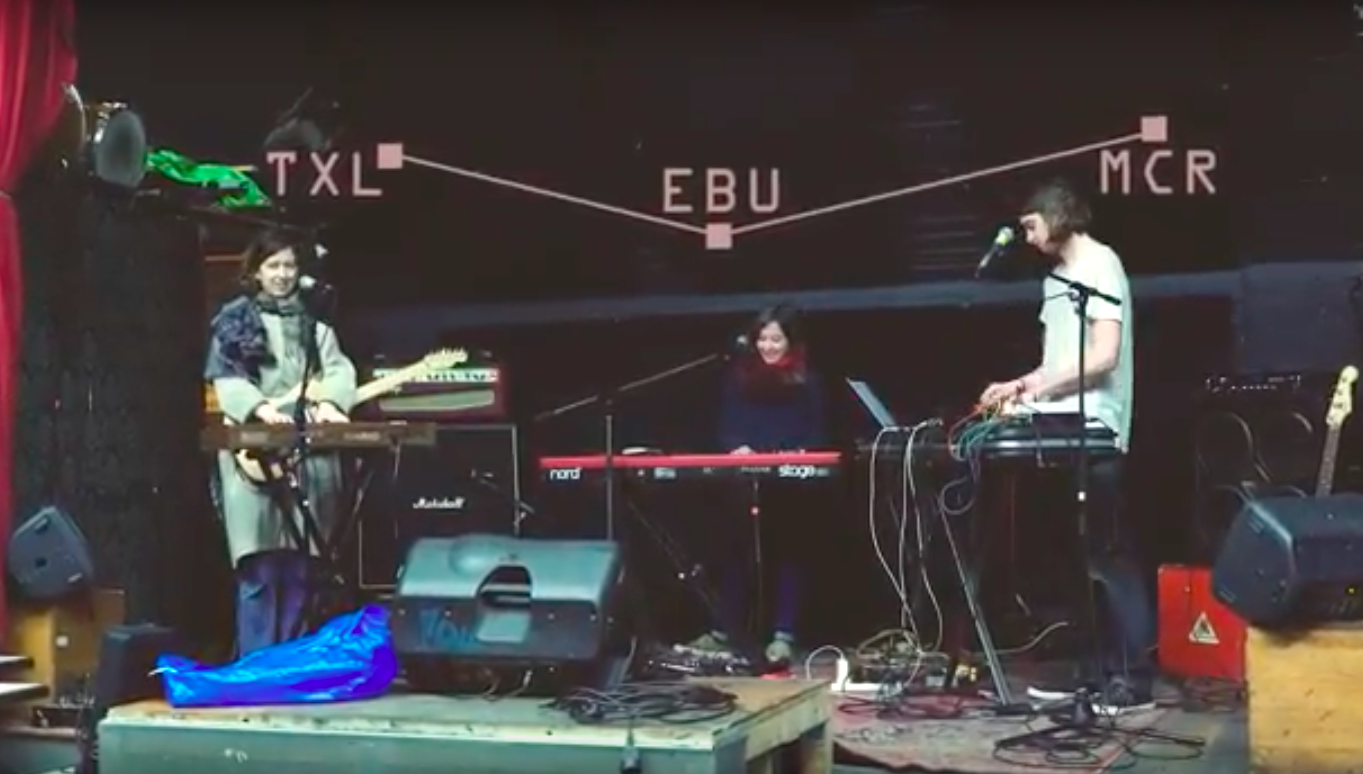 What happens when three musicians from different backgrounds get together and collaborate?
"Three Cities" is a new international commission that links Music Pool Berlin (Berlin) with Le Fil (Saint-Étienne) and Brighter Sound (Manchester). The project creates a unique opportunity for independent musicians to extend their network in the music industry and create new original music.
On the first edition of "Three Cities", musicians Martha Rose (Berlin), Pailette (St. Etienne) and Shunya (Manchester) have come up with new jointly created compositions via a three steps process: jamming together in Manchester, recording in St. Etienne, and performing in Berlin.
On March 15th 2018, the trio had the chance to present the product of their joint effort, together with a glimpse of their own solo work, at the Music Pool Berlin "Community Evening" held at Hangar 49 in Berlin.
Prior to the performance, the three protagonists of "Three Cities" had the chance to discuss with other fellow musicians their experiences with international collaborations, and share their impressions on collaborative projects, exchanges or residency programmes in different contexts. During the panel, Martha Rose, Pailette and Shunya were joined by electronic musicians, DJs and cultural activists Gebrüder Teichmann (aka Andi und Hannes Teichmann), Berlin based indie multi-instrumentalist Johanna Amelie, and Allie ( aka Florian Boss).
Shot at Hangar 49, Berlin.
Video by Katharina Tress
https://www.katharinatress.com/