NEW: A virtual stage for artists - with admission fee!
Posted on:

22 April 2020

By:

Eric Eitel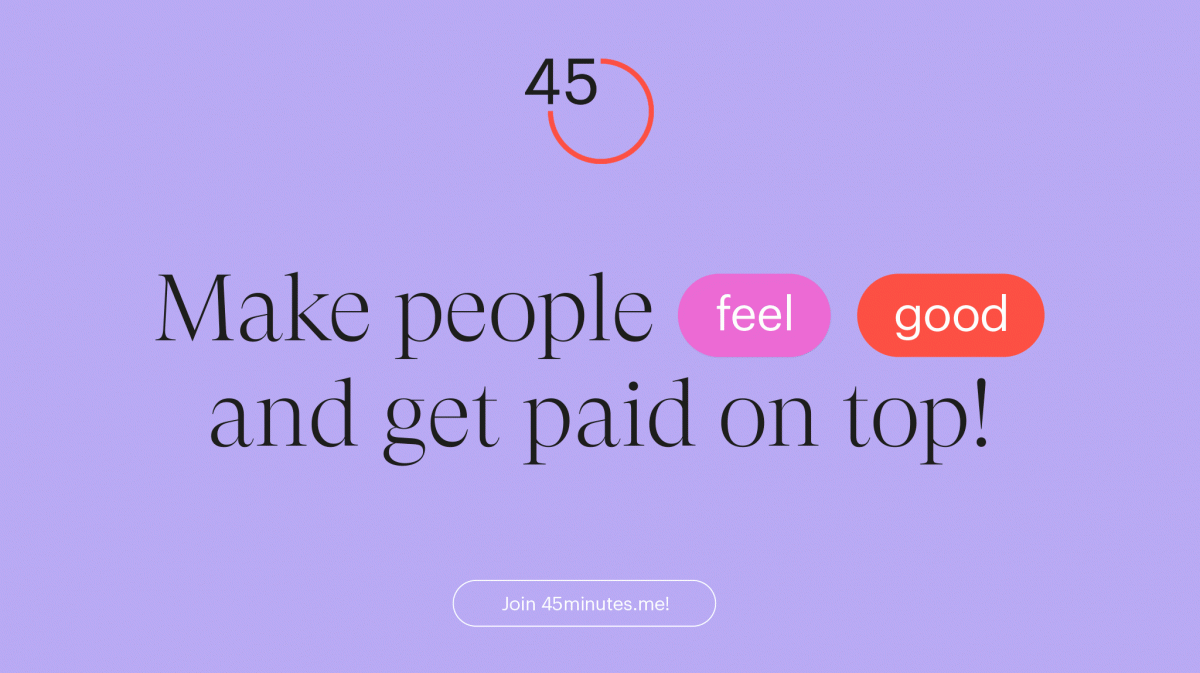 In crazy times like these we all lose our sources of income from real-world contacts - at the same time people in isolation need our skills more than ever. Fortunately, there is the Internet. That's why more and more of us offer our services virtually. But matching supply and demand, setting the rules of the game and settling accounts later is still difficult to achieve.
That is why a group of web workers, coders and artists - have (virtually) got together and built "45minutes.me" in record time. The editor-in-chief of the German tech magazine t3n has put the idea behind the new portal for solo creatives in a nutshell: "A virtual stage for artists* - with admission fee!"
From now on, musicians can give paid concerts, offer music lessons or host workshops - registration is free of charge, billing is easy via the portal. So get started right away, here is the link to the brand new website: 45minutes.me.
PS: If you have any questions, you can contact Eric directly, who was part of the development team -> eric [at] musicpoolberlin.net