Music Pool on tour at Funkhaus Nalepastraße: A Community evening with legendary flair
Posted on:

19 February 2015

By:

Eileen Möller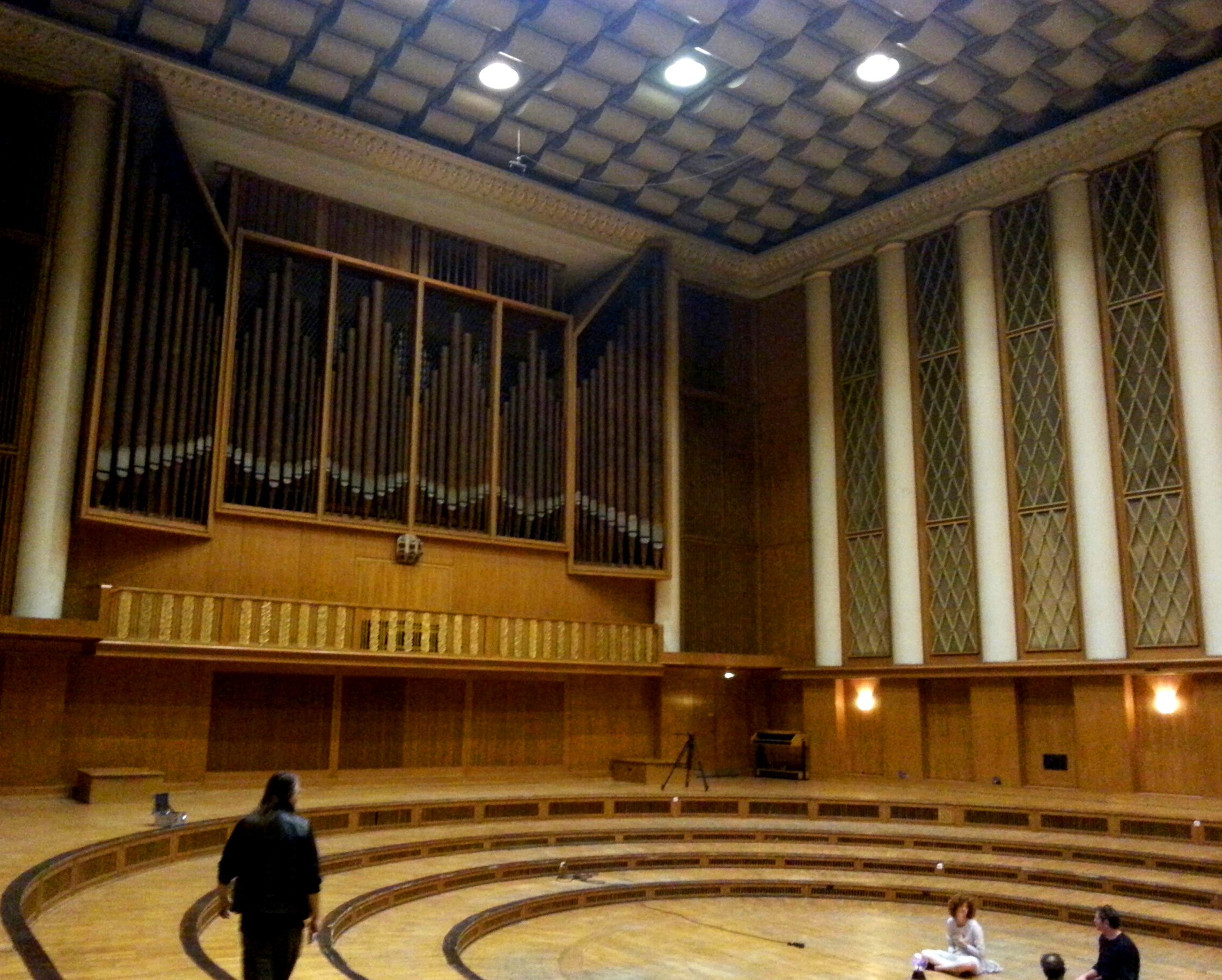 Tram21, Stop Köpenicker Chaussee/Blockdammweg, nothing but two gas stations and an industrial park. It was indeed a little journey, that we took on monday night, to the first community evening this year.
Every community evening of ours is focused on a place surrounded with music, so this time we chose the legendary Funkhaus Nalepastraße, where even the russian state opera played radio, already.
Composer Anthony Hequet gave us a tour through the fabulous halls, where artists like Max Herre and Lang Lang recorded their albums. He narrated us through the history, told us about the arcitecture as well as showed us the very contemporary equipment in the various rooms, which were all build and sometimes even rebuild to find the special tonal for music to be recorded. Interesting, exciting and in the biggest halls even breathtaking.
Note: The Funkhaus Nalepastraße is able to give every artist the right space to practise and record their album. As well as tours from Anthony are offered regularly, which should be on every artists to do list. A little journey away from your comfort zone in Mitte the way to Schöneweide is worth your time.
Here are some impressions:
*Thanks to Michi Schmitt, for the pictures as well.