Live Stream with Georg Stuby 01.04. 2pm on Facebook
Posted on:

31 March 2020

By:

Eileen Möller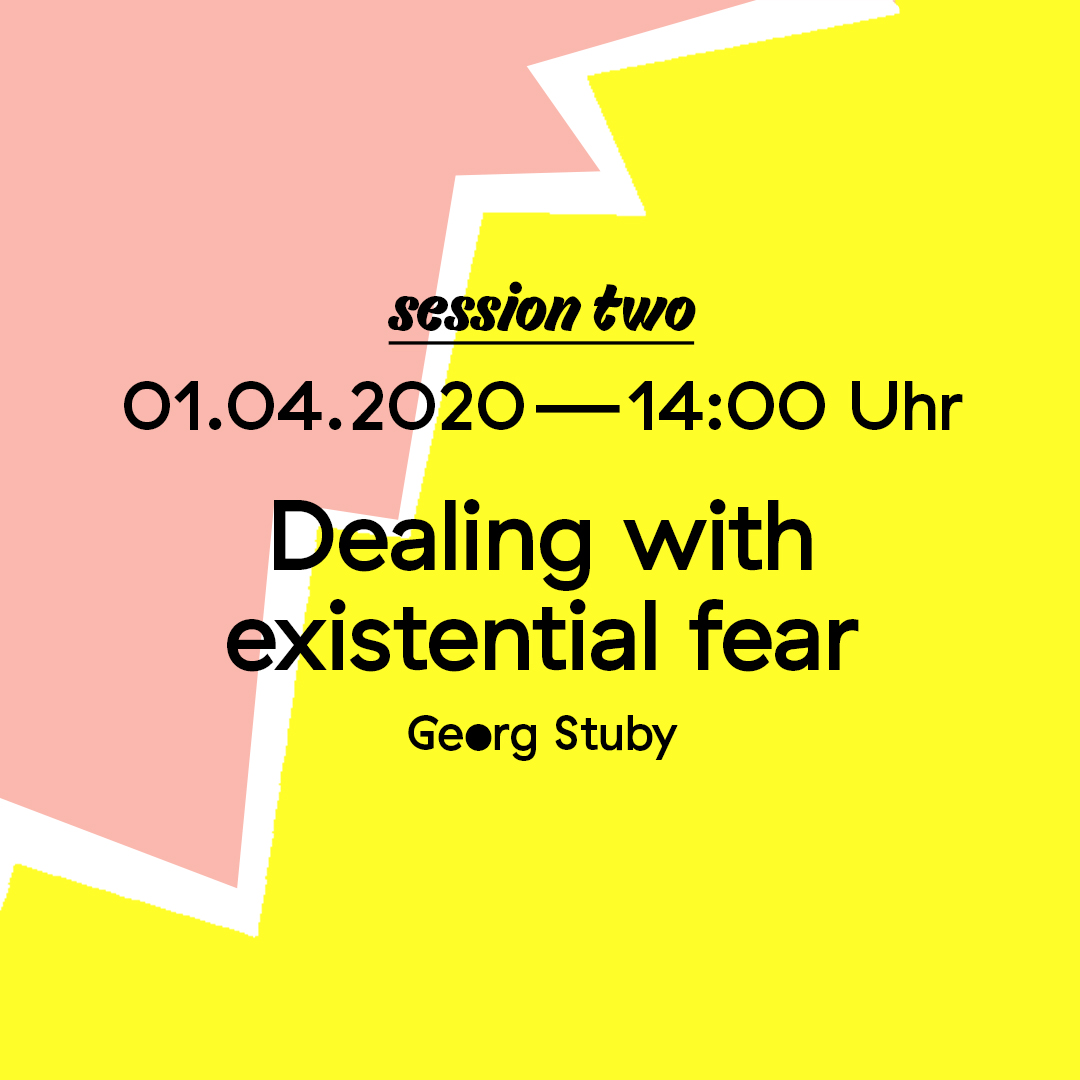 Live Stream •• Dealing with existential fear with Georg Stuby
In this next live stream, we are going live with Georg Stuby. Check out our recent interview with him here:
https://musicpoolberlin.net/de/news/meetthecoach-georg-stuby
What will be the topic this time?:
Are you a freelancer and do you hate to look at your bank account?
Do you spend more time feeling afraid of your future than doing your thing?
Do you want to set an end to fear and massively increase your quality of life?
Then this live stream is for you.
Together we will work out a bullet-proof strategy in order to put an end to existential fear.
For maximum impact we will work on these 3 levels:
1. Deepen your understanding about emotions
2. Exercises for more emotional stability
3. Getting clarity about your finances & establishing supportive systems
https://www.facebook.com/events/208109483788624/?active_tab=about