An interview with Berlin-based artist Phia
Posted on:

14 July 2014

By:

Kirsten Grebasch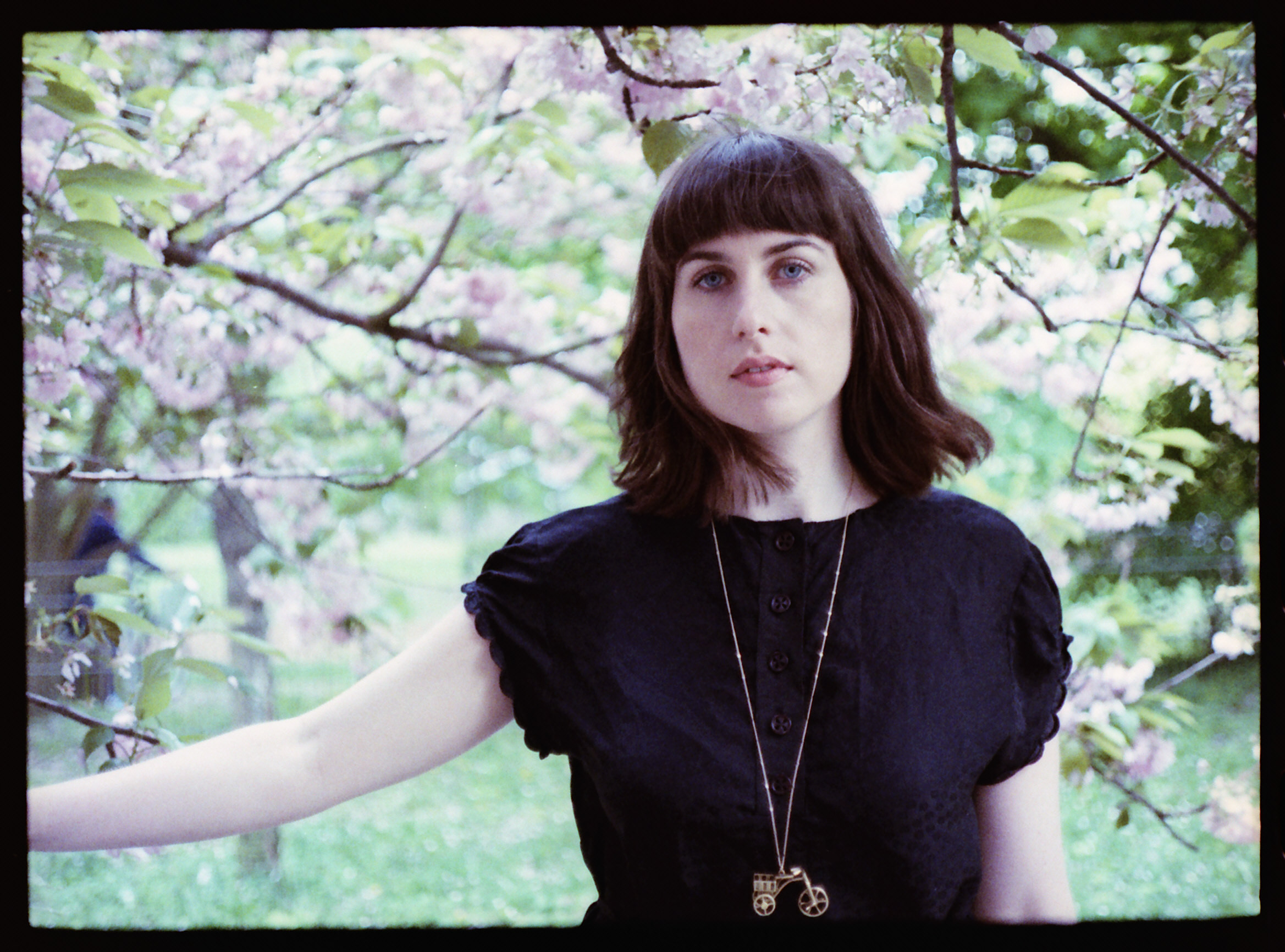 The Australian Artist Phia from Melbourne living in Berlin, took the time to give us a little interview. In the Interview she talks with us about: starting out in Berlin, that musicians helping each other is the best thing here and that old smoking men in Berlin are buying a lot of CDs.

1. Could you introduce yourself, where you are from and what you do?
My name is Phia and I'm a musician originally from Melbourne, Australia. I live in Berlin and make pop music with my kalimba and loop pedal.
2. How did you end up in Berlin?
Sometimes it seems very surreal that I have set up a life here. I've been here now for almost three years. The move came out of a desire to live in Europe for a while. My partner and I had been on a 4 month trip around the world (New York, London, Tokyo, Berlin) and had been keeping an eye out for which city we could see ourselves living in. Berlin won out, for its promise of possibilities and opportunities. The idea was to stay for at least 6 months, and see how it went. And here we still are!
3. Which were the first steps you took here?
Well for our first month we were subleasing a room up in Wedding. So we spent a lot of time traversing Berlin by U-Bahn. A lot of exploring happened, and I also started to try and familiarise myself with local venues to try and book shows.
4. Who helped you the most? In what way did Music Pool Berlin help you?
I found local musicians here to be so helpful. I felt very welcomed and encouraged as an outsider. I had just met Pete Uhlenbruch in Melbourne (musician at Owls of the Swamp and founder of DIY folk festival Melodica) and he had introduced me to the directors of Melodica in other cities.
So very soon I had set up a show in Reykjavik which led to festival appearances in Berlin and Hamburg. I met so many other like-minded musicians at these festivals who I've stayed in touch with - HONIG, Town of Saints, Torben Stock, Svavar Knutur, Ian Fisher, and so many more. I also reached out to Coby Grant, a folk musician from Melbourne on tour here. We had mutual friends but never met, and she was super helpful and asked me to support her a few times at shows, introducing me to Berlin music venues. I had an introductory meeting with Music Pool in December last year and received a lot of useful contacts and advice about specific questions I had about album release timelines and booking shows across Europe.
5. What are your favorite venues to play in Berlin?
I played for the first time at Fluxbau this week. It's such a great venue - amazing location, the view from the balcony on the Spree is quite breathtaking. They've got a really good thing going there, great vibe, great sound and really good people. I've played at Ä in Neukölln now about 4 or 5 times, and it's definitely a favourite. It really encapsulates the Berlin attitude of a real openness and excitement towards new music. I always have a good time there.
6. Who are your favorite local musicians in Berlin?
There's so many. I really admire musicians who also give something back to the community. Sam Wareing has an alt-country band called Wasp Summer and also curates a living room series called Sofa Salon. Dominik Bormann has his own band called Ki Ni Mod and also runs a community festival called Musique Moabit. I find it really inspiring that people like Sam and Ki Ni make their own music and create opportunities for others! There's a lot of that going on in Berlin.
7. What were your first (funny, interesting) experiences playing a show in Berlin?
I remember eating wurst and kartoffelsalat at an old kneipe up in Wedding where I played my first ever Berlin gig. It was frequented by old German men and everyone was smoking and I felt very far from Melbourne. In fact it was a great show, the audience was full of music lovers and I sold lots of CDs. It was a very foreign and fulfilling experience and I felt excited by the layers of the city.
8. What advices or tips would you give an expat musician living in Berlin?
Just do your thing, and do it well! I really feel there's an audience for everyone here. Connect to the local scene - people are creating events and collaborations all the time that you can be a part of.
We thank Phia for the kindness of taking the time to answer our questions and wish her all the best for the future. At the same time we hope that we could inspire other starting expat musicians with her help to make it in Berlin.

-- New Single 'Do You Ever?' (https://soundcloud.com/listentophia/do-you-ever) Out Now!
listentophia.com (http://listentophia.com)
facebook (http://facebook.com/listentophia)
twitter (http://twitter.com/phia_x)