Community Evening with Brian Turner
Posted on:

26 November 2014

By:

Eileen Möller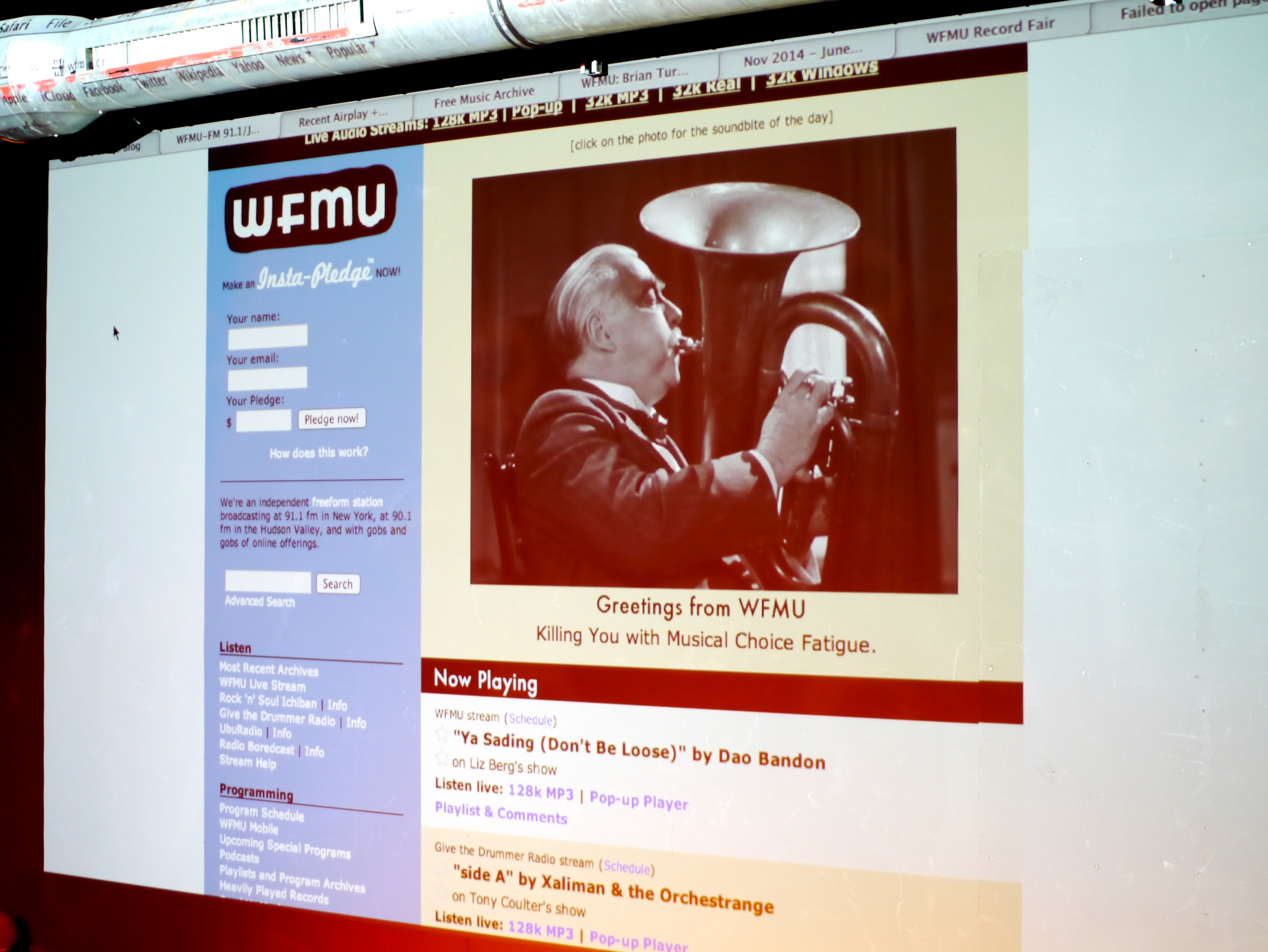 In yesterdays community evening everything was about radio, in detail it was about freeform radiostations in Germany and the US.
We had Brian Turner, music director from WFMU, over and he talked about his daily work at the biggest freeform radio station in New York/ New Jersey area.
In the afternoon he talked to a small group, in a more detailed way, about his work and answered questions from how do your own radio show and the different formats at WFMU, in our expert consultation? As well as many many other questions.
A few impressions below.
Quotes:
"..The challenge is to find music that you don't know.." #BrianTurner
"..The unseen and the unobvious is what makes art in radio.." #BrianTurner
"..People really relate to artwork and physical records.." #BrianTurner
A big thank you to Brian Turner , reboot.fm, ACUD and as always our audience for making it an successful evening.