Artist Meetup#12: Pictures
Posted on:

22 November 2018

By:

musicpool intern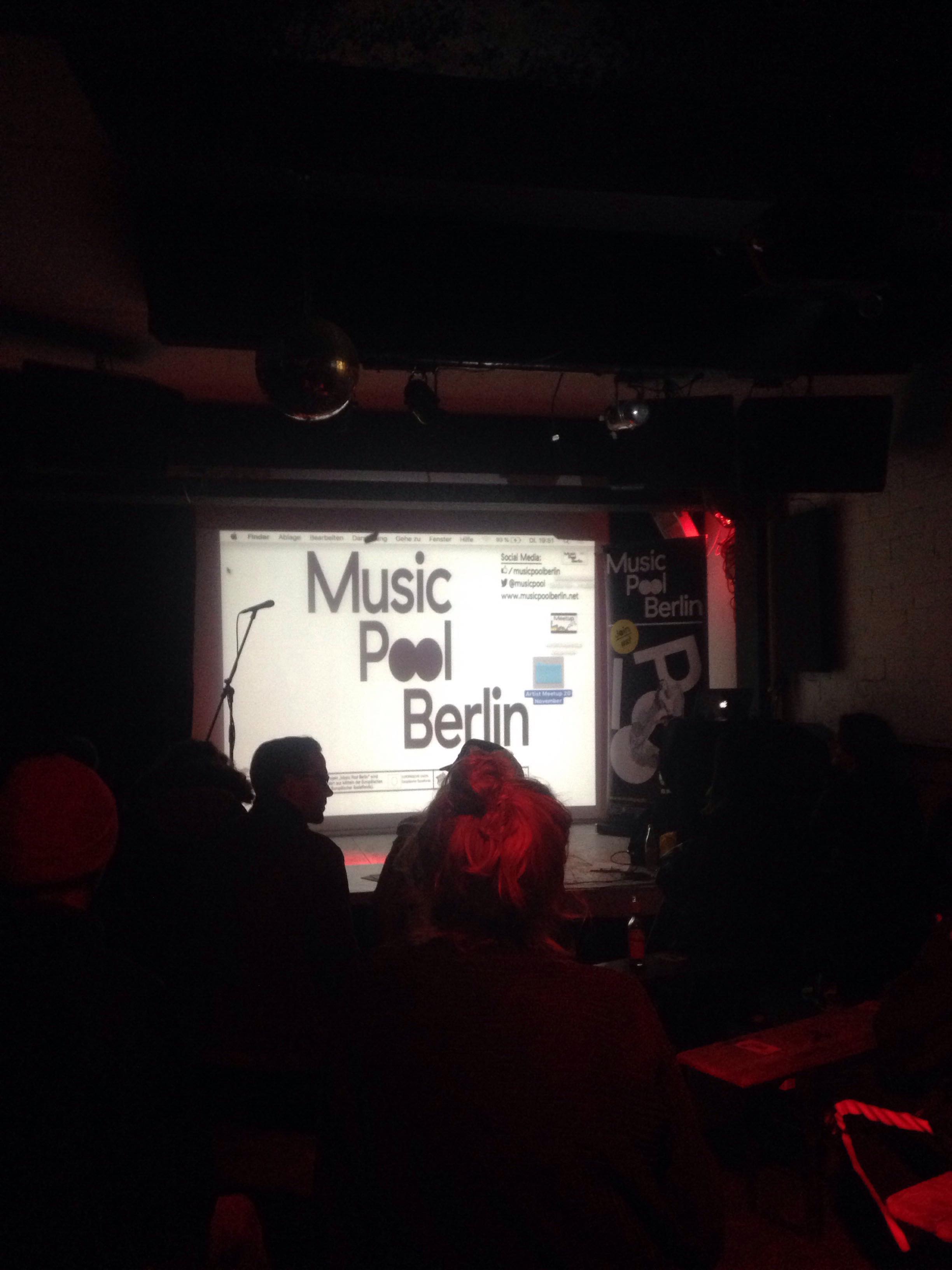 it's crazy how time flies! On tuesday November 20th we had our last Artsit Meetup of the year, hosted at internet Explorer, on of our beloved venue in the heart of Neukolln. The weather was cold, but luckyly the musical entertainment provided by DJ Panni Simai (Raised on Robbery) and our talended guests did managed to warm everyone up.
Here below a list of the artsist that introduced their work and a few pictures of the night. We'll see you in 2019, with the next Artist Meetup!
Indra Bahia was the first one to go: she's looking for someone keen to help her with her new music video
Josh Savege has just completed a 2 months tour doing exclusively living room concerts thanks to Sofar Sounds, and he just released a documentary out of this experience. He's looking for a female vocalist he could collaborate with, an agent and somenone who could teach him how to improve his Ableton skills
Nemo Hill was definetly the yougest ouf our crew! Only 16 years old, he wanted to have a feedback to his son "Mr Popular"
Eclat Crew presented themselves: a new female* trans and non binary electronic music collective based in Kreuzberg: feel free to join them!
Tatiana Heuman showcased her latest music video "Quemò Tu Curuy", taken from her latest EP out a few months ago on Astro Nautico
Tara Nome Doyle Norwegian-Irish singer-songwriter, born and bred in Berlin-Kreuzberg, looking for someone to collaborate to her project, a folk-chamber pop with a pretty minimalistic imprint
Dance Depot are an instrumental band, and they are looking for singers who can add vocals to their tracks
Magnea gave us a little sneak peak of her tracks produced by Air Max' 97
Modern Pop String Trio: this super young guys from Ukraine did a very sweet last minute performance at the end of the Artist Meetup! They're based in Ukraine but looking to move to Berlin, and find new artists with whom they can collaborate.