Music Pool Berlin x Music Tech Meetup
Wednesday, 6 November, 2019 - 19:00
ACUD Studio, Veteranenstr. 21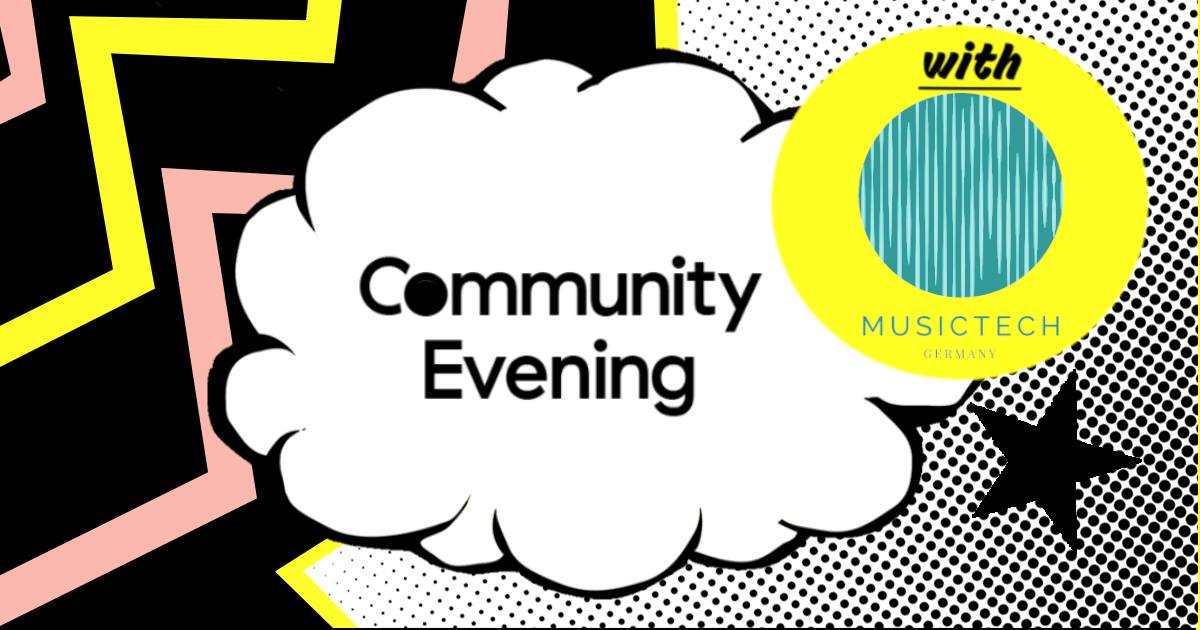 For this community evening we join Music Tech Germany for a meetup, for musicians and people working in music tech to discuss together and to get to know each other, and for everyone to learn more about current music tech developments with relevance for musicians.
What to expect: Four presentations on current topics in the field of music technologies, a Q+A with the presenters to ask your questions, an exhibition of installation and prototypes, a board to post a note what you are looking for or what you want to offer, a DJ set, and time to meet each other over a drink.
Presentations:
Know Your Game - Artist empowerment through access to data analytics
Florian Richling, founder ForTunes
With the increasing number of opportunities that digitalization has created, music creators often struggle to take on the responsibilities of this newly given freedom. After working in the music industry for 20 years, Florian Richling has co-founded ForTunes.io, the first artist-centric music data analytics service. Florian will tell you why artists used to wish their records could talk to them and about his team's journey to level the playing field for the independent music industry.
AI Tools & Music creation: Should I care about it as a Musician?
Dr. rer. nat. at Stephan Baumann, Senior Researcher AI for Music at Deutsches Forschungsinstitut für Künstliche Intelligenz
AI is on everyone's lips. Especially in the field of creativity, many questions are posed that alternate between utopia and dystopia. In this talk Stephan Baumann wants to give background knowledge, insights and present some examples. Since Stephan is working as a musician & AI researcher (since 1992) a little bit of introduction to the methods and algorithms will be sketched on a level for a non-technical audience.
What's going on? What is not working? Where are we heading to? What does this mean for me as a composer, sound designer, artist or music producer?
Will AI Tools not simply be part of a long tradition of music technology (Mellotron, Moog Synthesizer, TR808, Fairlight Sampler, DAW, … ) that has always produced something new in the hands of the best artists instead of replacing the musicians?!
How music gets back it's value by getting a physical medium again
Peter Rullmann, Founder Musicards
Peter is a computer scientist interested in what's beyond touch screen interfaces.Having grown up with vinyl, compact cassettes and CDs, Peter jumped on the MP3 trend very early and was impressed by the easy access to the vast world of music. But soon he realized that easy digital access went hand in hand with a loss of visibility of those pieces that were dear to him. By bringing back the physical medium, music is getting back its multi-sensory experience, it's presence and in the end also its value.
Exploring the possibilities of AI as a musician
Rania Kim, musician, Portrait XO
Portrait XO is a music artist exploring all the possibilities of where we can go with AI, sound, and new media. Heavily influenced by emerging technology, her most recent project is a collaboration with CJ Carr from Dadabots using machine learning to inspire creativity in music making. Learn about her story, creative process, how she collaborates with technologists and scientists, and her latest single AIV1 from her debut AI music album '_____ __ _ WIRE'.
DJ: Freak A Della
Side/Off Event of Most Wanted: Music