Community Afternoon Fri 15.10. 3pm •• Signals x Music Pool: What does a music community built on sustainable practice look like?
Posted on:

12 October 2021

By:

Eileen Möller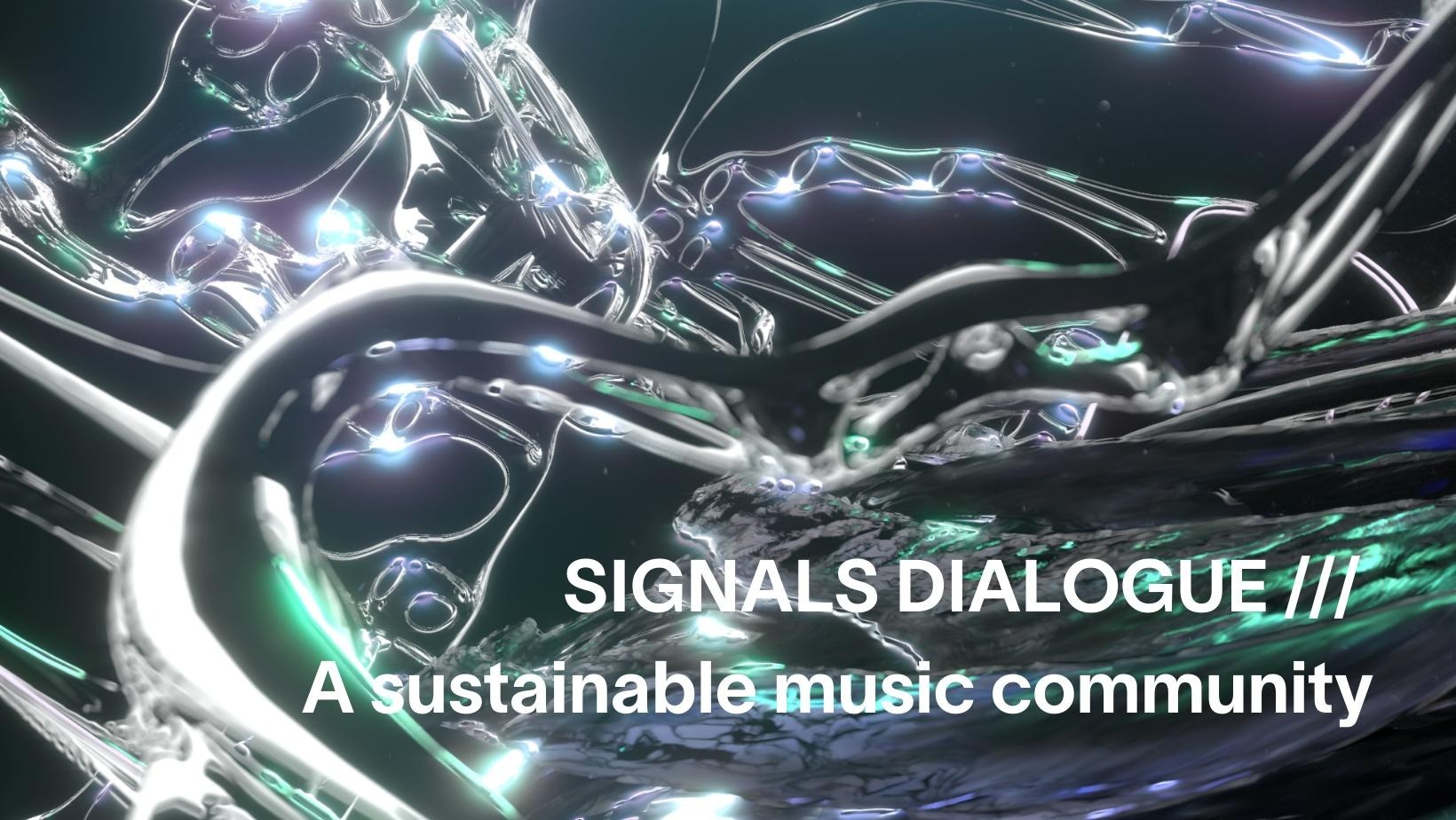 About
By looking into fields like touring, concert organisation, streaming and more, we ask ourselves how we can change our practices, both as individual musicians and as a broader music community and industry, to address the climate and environmental crisis. What do environmentally sustainable practices look like, and how can we strengthen local music communities while at the same time maintaining international exchange?
Format
Join us online or in person at Signals Festival 2021 for a moderated panel discussion and conversation with you - the music community - as we look for meaningful ways to achieve a supportive, productive but sustainable future for the music industry.
Attend
Attend onsite with General Admission Friday ticket (registration required, entry is free) >>> signals-festival.com
Attend online >>> youtu.be/AC5aPaBEFQQ
Moderator:
Panel:
Attend
Attend onsite with General Admission Friday ticket (registration required, entry is free) >>> signals-festival.com
Attend online >>> youtu.be/AC5aPaBEFQQ